Skip to main content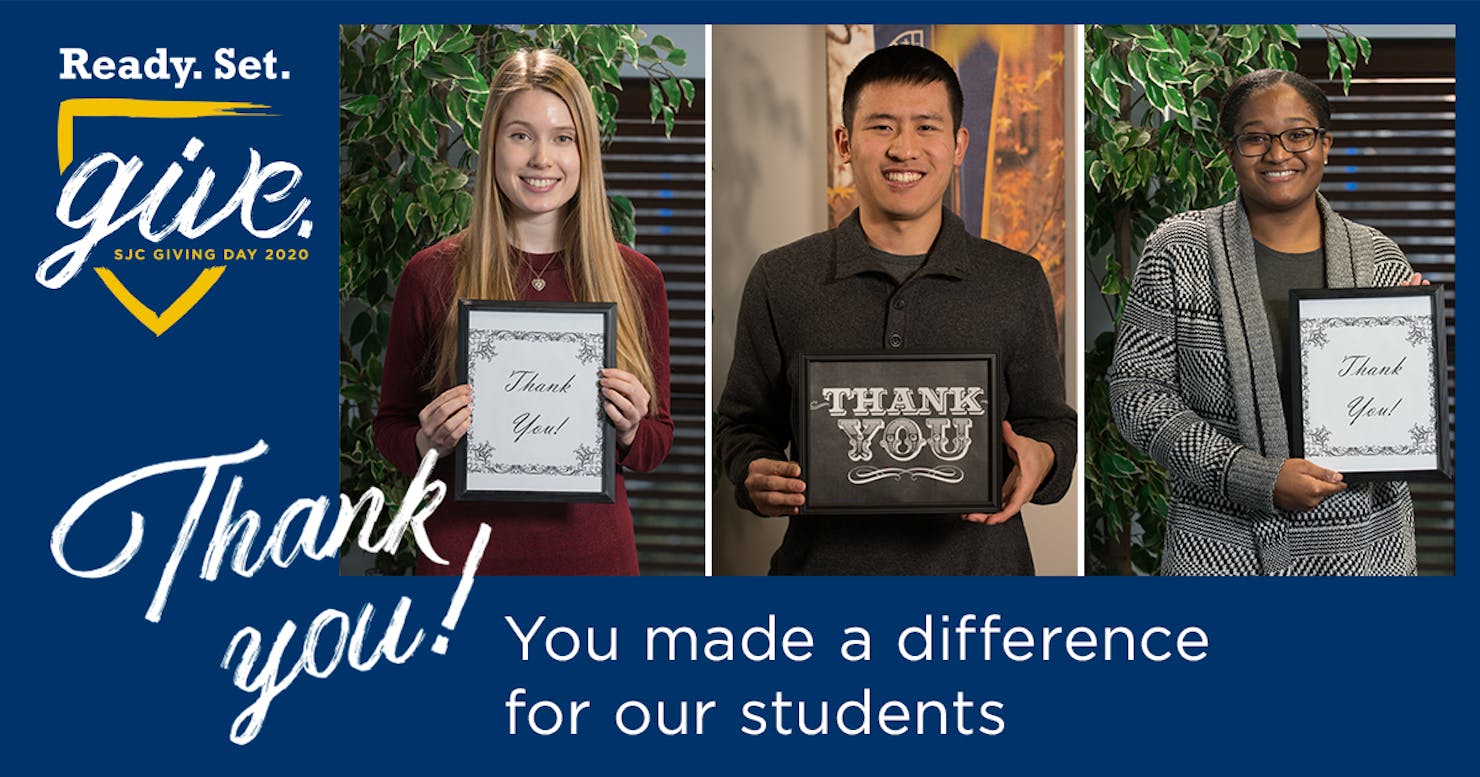 SJC Giving Day 2020
Here at SJC, we are a family. St. Joseph's is a community dedicated to teaching, learning, serving others and challenging ourselves to make our impact on the world. 
On Giving Day, we come together and celebrate all that makes SJC special - financial aid for deserving students, enhancements for our two campuses, new opportunities to travel and discover - all the ways that we support one another and find new ways to make our mark. 
Join us on April 29.  Ready. Set. Give. 
Do you prefer to make an unrestricted gift to SJC?